Four Tips to Help Improve Your Child's Bad Breath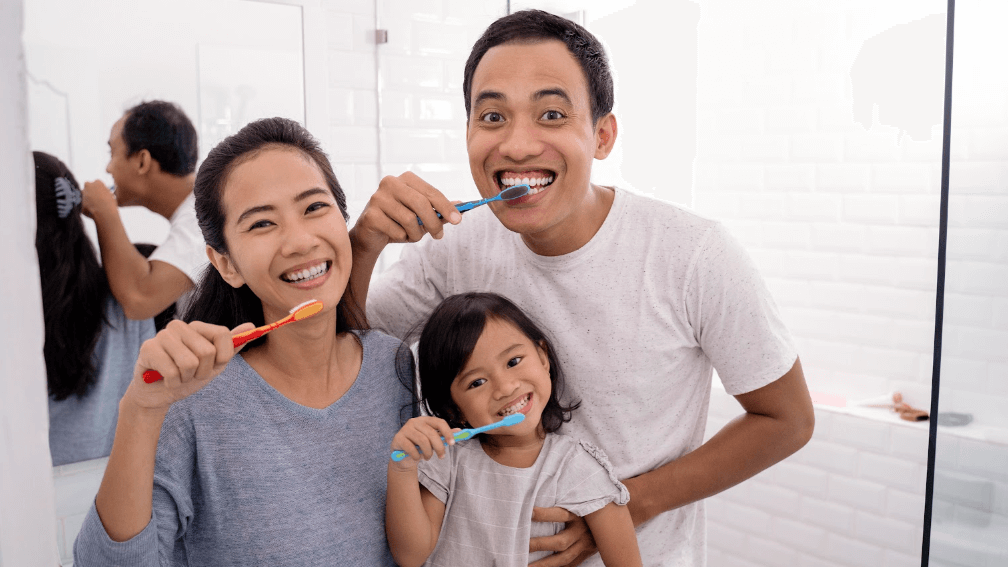 Due to diet and poor oral health habits, children are especially prone to bad breath (known in medical circles as halitosis). Though this is usually not a sign of serious illness, it can be distressing for parents and their children. Fortunately, there are ways to improve their breath and help establish good habits for the future. Our pediatric dentist in Allen, TX can describe these methods in more detail during a dental exam.
Call Cuddly Smiles Pediatric Dentistry and Orthodontics to speak with Dr. Yvonne Felli and learn more about preventing bad breath in children. We strive to provide our young patients with the utmost care and attention they deserve.
Tip 1: Encourage proper oral health at home
Teach your child the importance of keeping their teeth and gums clean using a soft-bristled toothbrush and fluoride toothpaste. Make it an interactive experience by having them mimic your own brushing techniques. Remember to pay special attention to the tongue, as bacteria can accumulate on the surface and contribute to bad breath. Here are some other ways to make brushing fun:
Use a timer or play a favorite song for the duration of brushing
Offer age-appropriate rewards for regular brushing
Sing songs about healthy teeth and gums
Let them pick out their own toothbrush, toothpaste, or other dental accessories
Tip 2: Promote regular flossing
Flossing combats halitosis and helps prevent gum disease by removing food particles from between the teeth. Show your child how to floss gently using child-friendly floss picks or floss holders. Remember that they may need your assistance at first, but with practice, they can develop the dexterity to do it themselves. Make sure to praise them for their efforts and find ways to encourage regular flossing.
Tip 3: Monitor their diet
As a parent, it's important to establish healthy eating habits by providing nutritious meals and snacks. This is because some foods like garlic, onion, dairy products, sugar, and processed meals contribute to bad breath. Offer water throughout the day to stimulate saliva production and reduce acidity in the mouth. Water also acts as a natural mouth rinse, washing away odor-causing bacteria.
Tip 4: Book regular dental check-ups
A trained professional can detect and prevent oral health issues such as bad breath. During an appointment, our pediatric dentist in Allen, TX will review proper brushing and flossing practices while recommending several products that combat halitosis. Plus, professional cleanings and examinations give us an opportunity to monitor your child's progress and identify underlying dental issues that contribute to bad breath.
Here's what to expect during a typical check-up:
A visual exam of the teeth, gums, and mouth
X-rays to assess the health of the teeth and jawbone
Polishing to remove any plaque or tartar buildup
Fluoride treatment to strengthen enamel
Instructions on how to brush and floss correctly
A discussion about any diet or lifestyle modifications
Keep away bad breath
Halitosis isn't something to be embarrassed about, and at Cuddly Smiles Pediatric Dentistry and Orthodontics, we are committed to helping children maintain fresh breath and healthy teeth and gums. Our pediatric dentist in Allen, TX goes above and beyond to ensure your child's overall well-being. Call now to meet with Dr. Yvonne Felli and see why so many families trust us with their dental care.