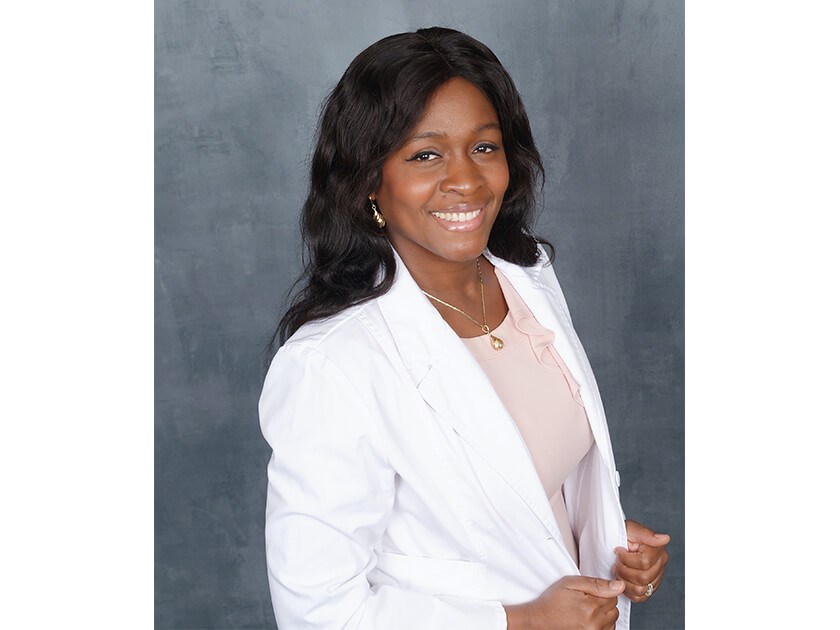 Dr. Yvonne Felli is a pediatric dentist in Allen, TX and surrounding areas. She is Board Certified and a Diplomate of the American Board of Pediatric Dentistry. Born and raised in Ghana, Dr. Felli earned a Bachelor of Science in Medicine, and a Bachelor of Dental Surgery from the University of Ghana Dental School. She moved to the United States and earned a second doctorate in dental medicine with honors from the University of Pennsylvania School of Dental Medicine. She was conferred with an award for academic and clinical excellence at the commencement ceremony. Dr. Felli then went on to complete her pediatric dentistry residency at the University of Texas Health at San Antonio. During her residency, she focused on special needs, conscious sedation, and operating room dentistry. Dr Yvonne Felli is a member of the American Laser Study Club and certified to perform Laser Lip and Tongue tie surgeries. Dr. Felli is passionate about children's health and enjoys helping both patients and their parents feel comfortable in the office. She is a great cook, likes to visit new places, and enjoys spending time with her family and friends.
Dr. Yvonne Felli is proud to be a member of the following societies:
American Academy of Pediatric Dentistry
American Board of Pediatric Dentistry
American Dental Association
American Laser Study Club
Texas Academy of Pediatric Dentistry
Texas Dental Association
North Texas Dental Society
Dallas County Society
Dr. Yvonne Felli values the Allen, TX community and is a proud member of the Allen/Fairview chamber of commerce. She is a member of the McCall elementary PTA, and has volunteered at several events in Collin County and other cities across Texas. The volunteer activities included: teaching kids at Sunday school, community oral health promotions through UTHSCSA Laredo Health Department Pediatric Dental Clinic, annual Medical and Oral Health Outreaches in Ghana, and more. While studying in Philadelphia, she had the opportunity to provide oral screenings at various soup kitchens, elementary schools, and homeless shelters in the Greater Philadelphia area.
Reviews
"I had an amazing experience with my 5 year old and 3 year old boys. The office was very clean and kid friendly with all the vibrant colors. Teresa and Laurie were friendly, and made my boys feel comfortable for their first dental cleaning appointment. Dr. Yvonne and Ajikwaga Felli were very professional and informative. Overall, everyone was welcoming!"
N.M.
Google
"My daughter just had her first checkup/cleaning and the staff here is amazing! The receptionist, hygienist and Dr. Yvonne are some of the most patient women I've ever met!! The office is decorated super cute and my girl was given a big balloon to bounce around while we waited our turn."
K.S.
Google
"Appointment took a little longer than expected, but it was worth. The kids are happy and I'm happy with the care provided by every single person at Cuddly Smiles. I have a problem with dentists taking X-rays every single time we go for cleaning. I asked doctor Felli to skip it if her assessment looked normal and she promptly accepted after looking at a previous X-ray. They are not pushy to have things done if the patient is not comfortable. She seems to be very honest with her patients and I really appreciate that. I finally found a dentist I can trust to care for my children."
S.W.
Google
"Staff were friendly. Office was very clean. Melissa and Dr. Yvonne were very patient with my seven year old."
M.A.
Google
"Dr. Yvonne Fellini is amazing she was so kind to my daughter and the dental assistant are sweethearts"
A.R.
Google
Related Posts