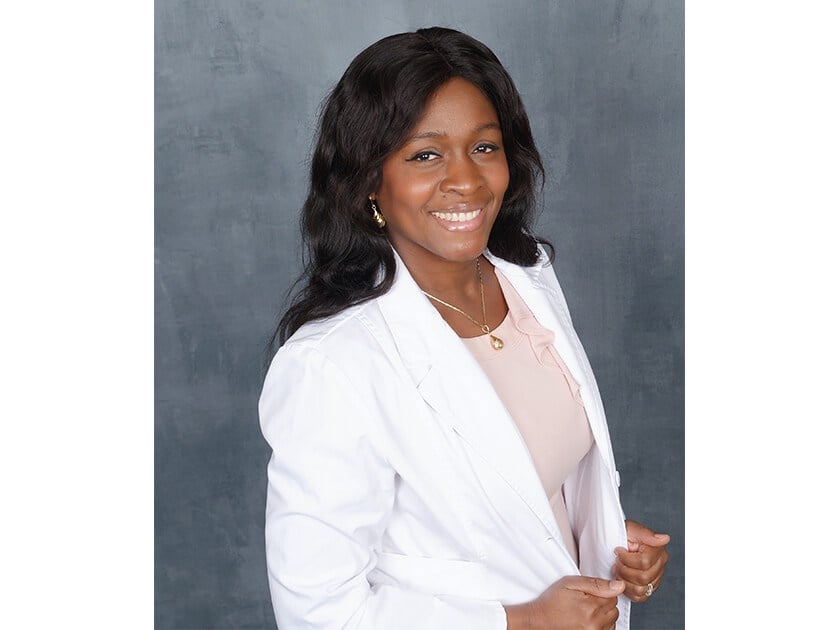 Dr. Yvonne Felli is a pediatric dentist in Allen, TX. Born and raised in Ghana, Dr. Felli earned a Bachelor of Science in Medicine, and a Bachelor of Dental Surgery from the University of Ghana Dental School. She moved to the United States and earned a second doctorate in dental medicine with honors from the University of Pennsylvania School of Dental Medicine. She was conferred with an award for academic and clinical excellence at the commencement ceremony. Dr. Felli then went on to complete her pediatric dentistry residency at the University of Texas Health at San Antonio. During her residency, she focused on special needs, conscious sedation, and operating room dentistry. Dr. Felli is passionate about children's health and enjoys helping both patients and their parents feel comfortable in the office. She is a great cook, likes to visit new places, and enjoys spending time with her family and friends.
Dr. Yvonne Felli is proud to be a member of the following societies:
American Academy of Pediatric Dentistry
American Dental Association
Texas Academy of Pediatric Dentistry
Texas Dental Association
North Texas Dental Society
Dallas County Society
Dr. Yvonne Felli values the Allen, TX community and is a proud member of the Allen/Fairview chamber of commerce. She is a member of the McCall elementary PTA, and has volunteered at several events in Collin County and other cities across Texas. The volunteer activities included: teaching kids at Sunday school, community oral health promotions through UTHSCSA Laredo Health Department Pediatric Dental Clinic, annual Medical and Oral Health Outreaches in Ghana, and more. While studying in Philadelphia, she had the opportunity to provide oral screenings at various soup kitchens, elementary schools, and homeless shelters in the Greater Philadelphia area.
Reviews
"Dr Yvonne Felli is a great Pediatric Dentist. She is extremely patient and very gentle and takes a lot of effort to make kids and parents feel comfortable. Highly recommended for all your children's dental needs!!"
J.S.
Google
"Dr. Yvonne Felli is an excellent pediatric dentist. She uses modern technology and sedation dentistry to ensure that she delivers the best care possible for your children. I highly recommend her services to anyone in Allen, Plano and its environs."
H.A.
Google
"Awesome office, Great dentist !! Thank you, Dr. Felli for everything you do !!"
G.R.
Google
"awesome work on my daughter's teeth today. thank you Dr Felli and your amazing staff."
B.A.
Facebook
"The office space is so beautiful, clean,and kids friendly, the staff are so nice and welcoming and Dr.Felli is so welcoming and nice too. This is the best pediatric dentist for kids, they have awesome technology there. I recommend this place a 100%"
G.R.
Facebook
Related Posts