How Can I Make Dental Visits More Fun for My Kids?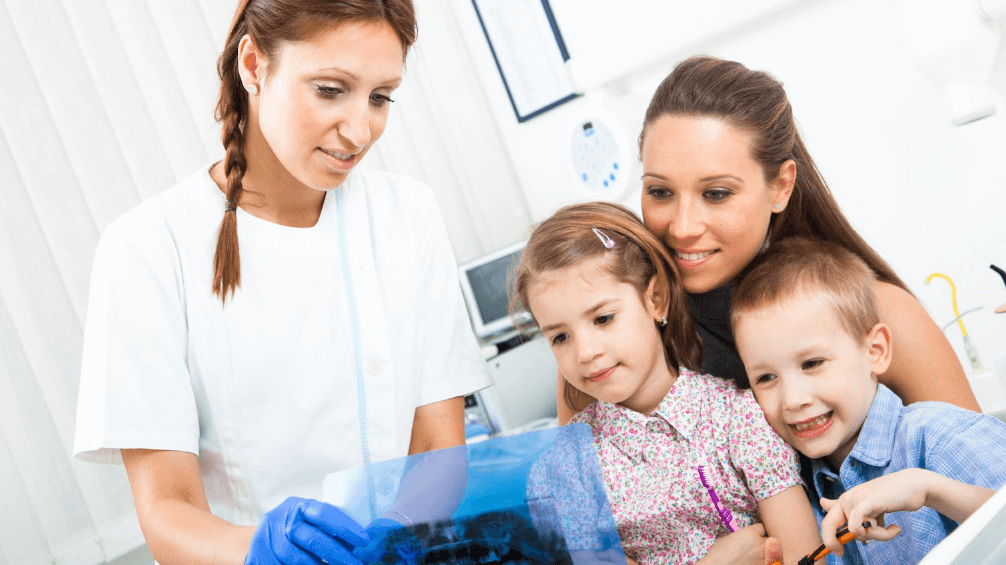 Regular dental exams are highly recommended for patients of all ages. Children greatly benefit from dental exams and professional cleanings due to their increased risk for tooth decay and oral trauma. At Cuddly Smiles Pediatric Dentistry and Orthodontics, Dr. Yvonne Felli and our dedicated team of professionals work closely with families in and around Allen, TX. Each of our team members is trained to work well with children and promote great experiences at our office to ensure continued visits and healthy smiles.
What is a pediatric dental exam?
A pediatric dental exam is specifically outlined to cater to children. Dr. Felli and our team conduct cleanings and exams to address common childhood concerns, including:
Cavities
Gum disease
Fractured or cracked teeth
Knocked-out teeth
Crooked and misaligned teeth
Eruption of adult teeth
At Cuddly Smiles Pediatric Dentistry and Orthodontics, we understand that dental visits can be scary for young newcomers. To help a child feel more comfortable during their visit, we strive to create a friendly and fun environment so that our patients look forward to returning for the next dental exam and for many more years to come.
Benefits of a pediatric dental exam
Pediatric dental exams provide numerous benefits, including:
Removing hard-to-reach plaque buildup
Catching tooth damage before it worsens
Minimizing dental pain during daily activities
Preventing tooth decay
Decreasing risk for costly, future dental bills
How often should my child participate in dental exams?
According to the American Dental Association (ADA), children and adults should attend a dental exam once every six months starting from the age of one (or when the first baby tooth ruptures through the gum tissue). Children with poor oral health or who are at higher risk for tooth decay may be encouraged to attend more frequently. Once your child completes their first dental exam, our team will schedule your child's next appointment before they leave to reduce any hassle.
What a dental exam will look like for my child
Your child attends their scheduled appointment at our office in Allen, TX, which should take approximately 30 minutes or less to complete. Parents are welcome to attend the appointment with the child to help ease them into the dental exam. Our dental hygienists will x-ray your child's teeth and screen the oral structures for cancer and other conditions. The child will then participate in a cleaning where one of our team members will utilize specialized tools to remove plaque and polish the teeth for a clean finish. After the cleaning, the dentist will come and inspect the child's teeth for any potential concerns. Once the dental exam is complete, the dentist will send the child home with some dental hygiene tips. If there are areas of concern that require treatment, including cavities, then Dr. Felli will work with you and your child to determine the best time.
How can I make dental visits more fun for my kids?
Our staff is trained to work well with young patients and to foster an enjoyable experience at our office. However, parents and guardians are encouraged to prepare their children. Here are a few ways families can help their children have more fun at the dentist's office:
Prepare your child for the appointment starting a few days to a week ahead of their visit
Talk about what they should expect during the cleaning and the dental exam
Locate and read children's books about dental exams so that the child can visualize their future experiences
Arrive early so you and your child don't feel rushed, which can add to the stress of a new visit
Let the child visit with and get to know their dentist and dental hygienist so they can develop rapport and trust
Consult with the dentist about bringing a favorite toy or music to listen to for added comfort
Plan out a reward or treat after the child successfully finishes their appointment
Helping my child care for their teeth at home
After your child completes their dental exam, it is essential to help them maintain excellent oral hygiene habits at home to prevent tooth decay. Consider applying some of the following tips:
Encourage your child to brush and floss twice daily or provide hands-on assistance for younger kids
Help them protect their teeth during contact sports by getting them a mouthguard
Minimize sugar intake
Provide healthy, nutritious meals to strengthen the teeth
Attend routine check-ups and professional cleanings
Learn more about dental exams for kids and making visits fun for the family
If you reside in or near Allen, TX, and are looking for a new and comfortable dental office for your child to participate in routine preventive care, call us today at Cuddly Smiles Pediatric Dentistry and Orthodontics and schedule a consultation. Our team of dentists looks forward to serving you and your family in a fun, enjoyable environment.