Allen, TX Dental Silver Crowns: Cuddly Smiles Pediatric Dentistry
Procedure Details
The pictures below depicts the before and after images of a 6 year old boy who had dental crowns procedure performed by Dr. Yvonne Felli in the Spring of 2023 . The treatment was carried out at Cuddly Smiles Pediatric Dentistry & Orthodontics in the city of Allen, TX.
More
Silver crowns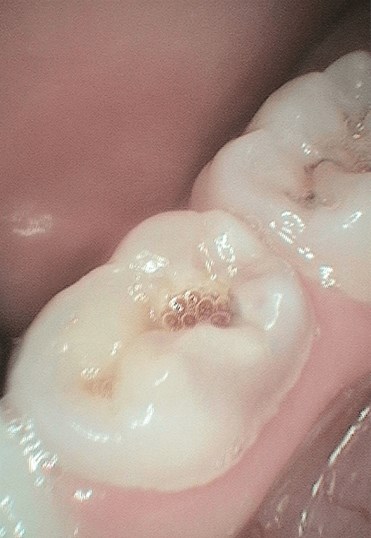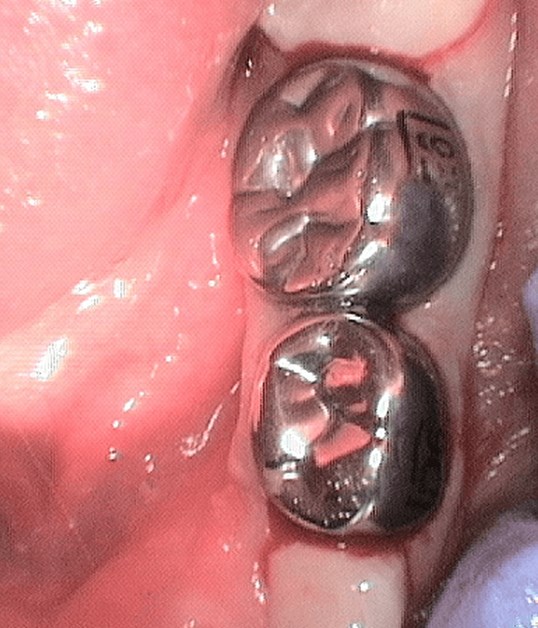 Silver crown placement after removal of deep decay and root canal completion in a 6 year old boy. More
Dental silver crowns also known as stainless steel crowns are the most recommended type of crowns for children and teens who are not yet ready to receive a permanent crown on a severely damaged tooth either by cavity, fracture or malformation.
Silver crowns are strong, easy to place and extremely durable. Placing silver crowns on baby teeth helps preserve the baby teeth and hold space for the adult tooth until it erupts. The silver crown will fall out with the baby tooth once the adult tooth comes into the mouth.
These silver crowns, although are not esthetically pleasing, last longer compared to other types of crowns. They are usually placed on the back teeth (molars) where they are less visible.
Other types of crowns may be recommended for children with metal allergy.
Based on behavior assessment of the child, Silver crowns can be completed with only local anesthesia or a combination of local anesthesia with sedation.
After the procedure, it's highly recommended to avoid chewing in the area of anesthesia and crown for at least 24hrs, and to keep to a soft diet for the next few days to a week.