Allen, TX Dental Tooth Colored Fillings/ white composite filling.
Procedure Details
Here are the before & after pictures for a 7 year old female who had dental tooth colored fillings performed by Dr. Yvonne Felli in 2023. The treatment was carried out in Cuddly Smiles Pediatric dentistry & Orthodontics. Patient presented with pain, sensitivity and inability to chew on the back teeth. Nitrous oxide sedation was used to calm and relax patient. Local anesthesia was used to numb tooth prior to decay removal and placement of tooth colored filling.
More
Tooth colored Fillings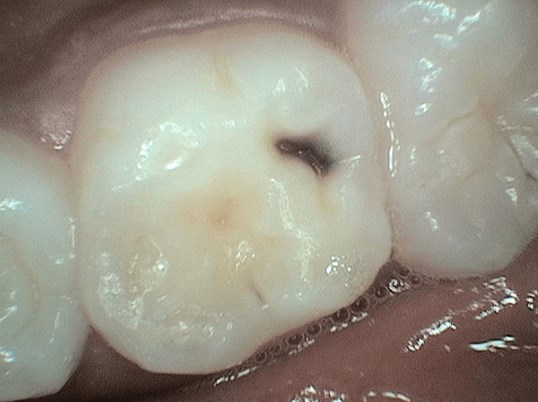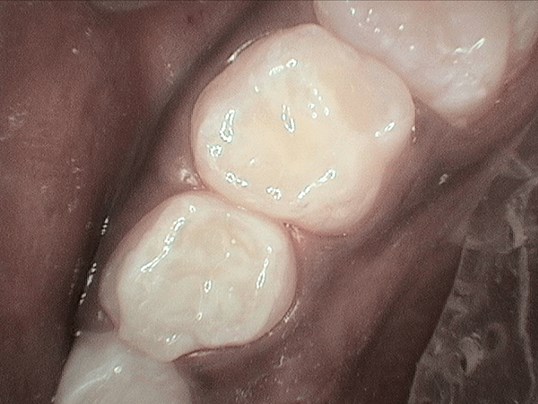 White/ Composite filling restoration on tooth after decay removal. More
Composite fillings are theTooth colored fillings used in children and adults.
What is a composite filling?
A composite filling is a tooth colored material used to to restore/repair teeth affected by decay, broken/cracked/fractured, chipped and worn out teeth.
Composite fillings come in different shades and therefore can be matched exactly to the patient's natural tooth color. This filling material chemically bonds to teeth, are esthetically pleasing, and are barely noticeable.
Uses of Composite fillings:
Decayed teeth
Chipped, fractured/cracked or broken teeth
Worn out teeth
How are Composite Fillings done?
Composite fillings are done in one visit. It may be done with or without numbing the area and this depends on the extent of decay/ fracture into the tooth structure. The area of decay is thoroughly cleaned and prepared to receive the filling material. Decay close to the nerves will require a special medication known as a liner applied before the filling. This is to prevent post operative sensitivity. The filling is then shaped and polished accordingly to conform to the original shape and function of the tooth.
When to eat after composite fillings?
The patient is ready after the local anesthesia wears off but soft foods are recommended for about 24 hours.
In order for tooth colored fillings to last for many years, one needs to maintain good oral hygiene, healthy eating habits, and comply with the recommended dental visits for routine check ups.