Allen, TX Tongue Tie Release Surgery: Cuddly Smiles Pediatric Dentistry
Procedure Details
Here are some before & after pictures of a 6 year old boy who had a tongue release surgery performed by Dr. Yvonne Felli using a CO2 laser. The treatment was carried out in Cuddly Smiles Pediatric Dentistry & Orthodontics, Allen TX. Procedure with Laser takes about 5-10 minutes to complete with minimal bleeding.
More
Tongue Tie/ Frenectomy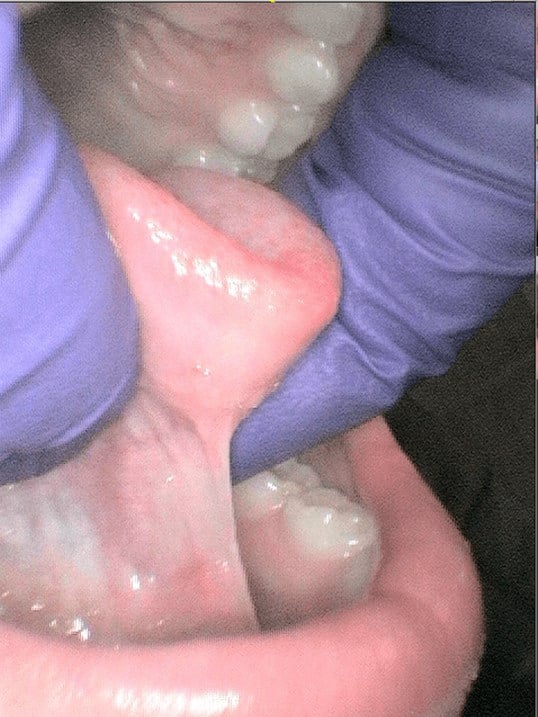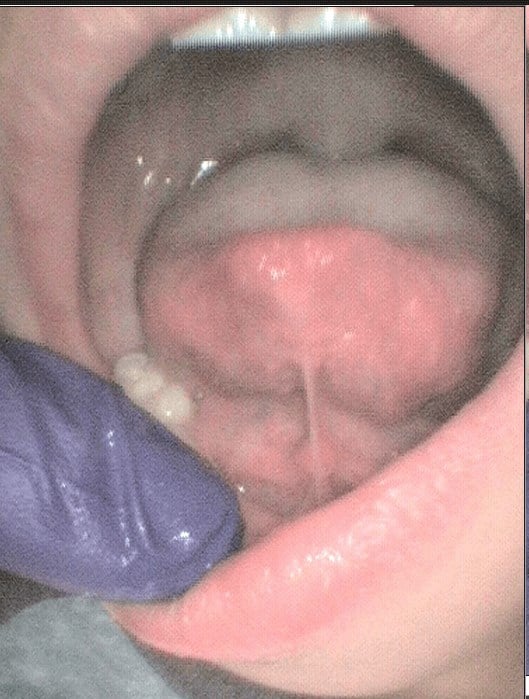 A 6 year old boy presented to Cuddly Smiles Pediatric Dentistry with a tongue tie. Presenting symptoms includes delayed speech, picky eater, under weight and snoring at night, Patient has regular tonsils and adenoid based on ENT evaluation. Patient could not lift tongue to touch roof of mouth as shown in the photos due to thick tongue tie. More
Tongue Tie Release surgery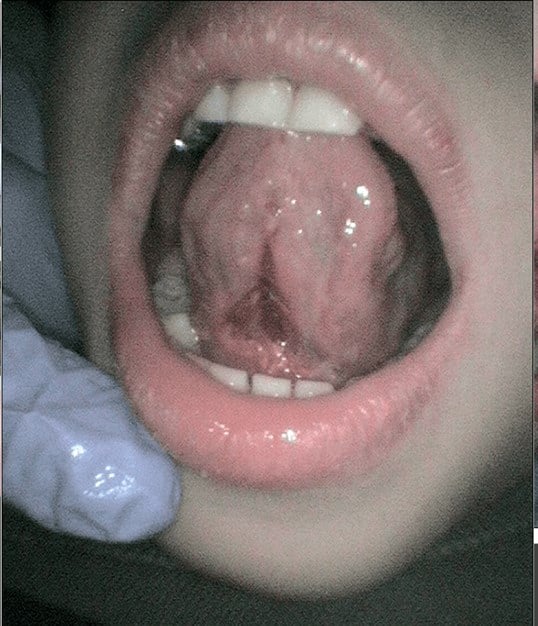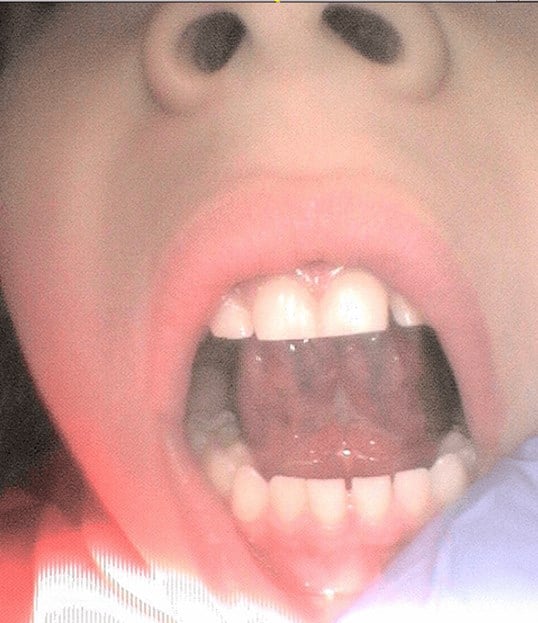 Patient is able to lift tongue to touch the roof of the mouth immediately after the tongue tie release surgery with a CO2 laser. A 3 weeks post-op photo shows child lifting the tongue with no restriction. According to mom patient is pronouncing words clearly and is trying new foods. He has also increased in weight since the previous visits. More
What are tongue-tie?
A tongue-tie is a condition that affects many children and adults, in which the connective tissue between the tongue and the floor of the mouth – called the frenulum – is too small, short, and/or overly tight.
What causes tongue-tie?
Tongue-ties develop naturally as a baby forms in the womb. Genetics is primarily thought to be responsible for tongue- lip-ties. Tongue-ties do not spontaneously occur in adulthood, though symptoms of a tongue-tie may become more pronounced or bothersome as the child grows into adolescence and adulthood.
How do I know if my baby has a tongue-tie?
In some cases, tongue-tie symptoms are mild and do not cause any problems. Some of the most common signs and symptoms of a tongue-tie include:
Difficulty breastfeeding or latching
Breastfeeding causes pain for mother
Difficulty bottle-feeding
Loss of appetite
Fussiness and irritability (babies)
Notch in tip of tongue
Heart-shaped tongue
Difficulty pronouncing certain words and sounds
Inability to stick tongue out past bottom lip
Clicking or Smacking noise during breastfeeding
Slow weight gain or lack of weight gain
Extremely fatigued by nursing
Colic or gas pain in babies
Narrow jaw development
In adults, the complications of a tongue-tie can lead to other issues due to overcompensation or adjustments made to eating and speaking. These can include TMJ problems, sleep disruptions, and others.
Relieve tongue-tie symptoms at any age with laser frenectomy in Allen, TX
If you or your child are struggling to eat or speak properly, it may be due to tongue-tie or lip-tie. Find relief from the uncomfortable symptoms of tongue- and lip-tie today by calling Cuddly Smiles Pediatric Dentistry & Orthodontics to schedule your consultation for laser tongue-tie treatment in Allen, TX with Dr. Yvonne Felli today.